How It Is Not 'Just Like Diabetes': Mental Disorders and the Moral Psychologist, by Nomy Arpaly
---
You may accept that your depressive symptoms are neurochemical, but if you are told that they are "just like diabetes," you might feel that they are not acknowledged as being also warranted and meaningful (Arpaly 2005).
---
Depression is of course an organic illness. It is in general reasonable to admit that mental disease is in important ways "like any other medical disease." To begin with, since "all diseases involve the self," the self-affecting aspects sometimes said to be unique to mental disorders are in fact not exclusive to those conditions (Hofmann 2015). But is depression just like an organic illness? Maybe yes, in the trivial sense that it is a biochemical state with potentially discoverable causes. Nevertheless, in addition to being neurobiological and having a cause, depression is a state with contents and "reasons," and it can be judged to be warranted or unwarranted, desirable or undesirable, meaningful or meaningless.

Less phenomenologically, imagining that depression is just like diabetes involves a fundamental confidence in the possibility of discovering biomarkers that will enable diagnoses of the condition according to purely biological criteria.

Vidal, Fernando and Ortega, Francisco. Being Brains: Making the Cerebral Subject (Forms of Living)....

Read the full article by Nomy Arpaly on the link below:

Arpaly, Nomy. 2005. "How It Is Not 'Just Like Diabetes': Mental Disorders and the Moral Psychologist...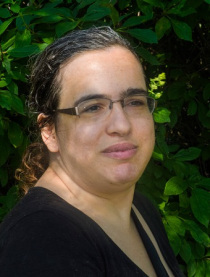 Nomy Arpaly's profile at Brown University

Learn more about Nomy Arpaly's work: