Harvard Medical School landmark report
---
As is well known, the redefinition of death as "brain death" was prompted by advances in life-sustaining technology and related challenges in obtaining organs for transplantation. These issues were placed center stage in the 1968 Harvard Medical School landmark report that proposed "to define irreversible coma as a new criterion of death" (Beecher et al. 1968, 337). What marked the end of life was irreversible brain damage, a state of the body in which the patient's heart continued to beat but he or she had suffered "permanent loss of intellect" (337).
---
Vidal, Fernando and Ortega, Francisco. Being Brains: Making the Cerebral Subject (Forms of Living) (...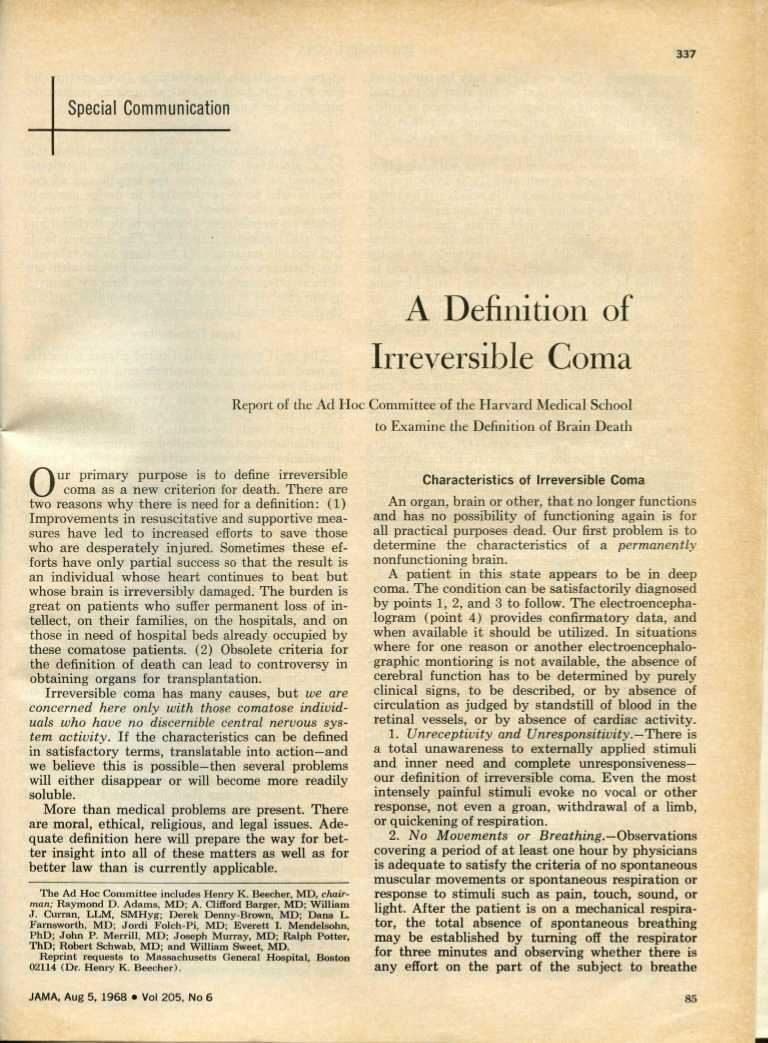 Learn more about transplanting in Japan at JOTN website.

You can see the original publishing at this SlideShare link:

https://www.slideshare.net/joseluismoreno9235/a-definition-of-irreversible-coma

Or you can purchase the full-text article at the link below:

Beecher, Henry K., et al. 1968. "A Definition of Irreversible Coma. Report of the Ad Hoc Committee o...