The DNA Mystique, by Dorothy Nelkin and Susan Lindee
---
The oracular claim was supposed to be universally valid, independently of particular individuals' sense of self. By the time the Human Genome Project was completed in 2004, the gene had long been a cultural icon; the HGP itself participated in the hype that the sociologists of science Dorothy Nelkin and M. Susan Lindee (1995) called the "DNA Mystique" — one that involved a basic posture of genetic essentialism and offered an overly optimistic picture of the future clinical applications of genetic research (Hubbard and Wald 1993).
---
Vidal, Fernando and Ortega, Francisco. Being Brains: Making the Cerebral Subject (Forms of Living) (...
See The DNA Mystique at Google books:
Nelkin, Dorothy, and M. Susan Lindee. 1995. The DNA Mystique: The Gene as a Cultural Icon. New York:...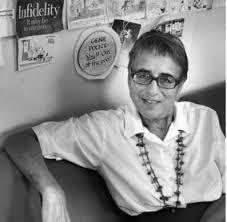 Obtained from www.sf-encyclopedia.com/entry/puccetti_roland. Learn more about the author here.
null